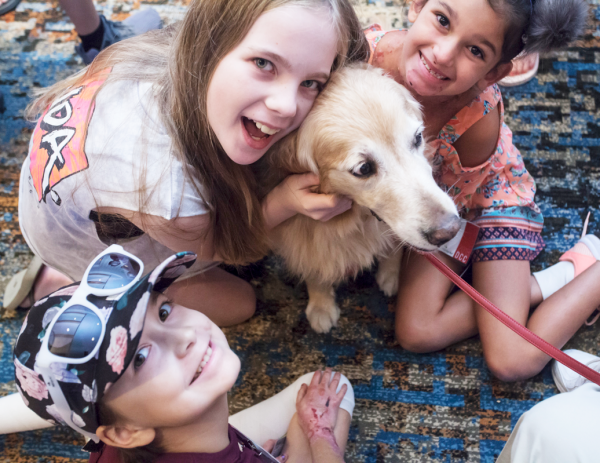 The DCC Kids Rooms are special designated areas where kids with EB and their siblings can laugh, learn, and play together.
Kids Rooms will be open and available during the conference's General Session times.
ALL children must be pre-registered to participate in the Kids Rooms. Parents or guardians must complete a Kids Rooms registration form prior to the conference
The Kids Rooms includes designated play areas for children that offers activity tables, toys, board games, movies, and special guests throughout the span of the conference
All Kids Rooms & related activities are free, and included as part of your all-inclusive registration package at the DCC
Open hours run concurrently with the General Session hours, during each full conference day (July 18, 19, and 20). Closed for meals and family social activities
Light snacks and juice boxes may be provided
Guardian supervision is required at all times for children under the age of six. See below for detailed information including check-in/check-out system.
Registration Forms for the Kids Rooms will be emailed to each DCC main registrant.
Ages & Supervision Policy
We adhere strictly to our supervision policy, outlined below. These policies are enforced to ensure your child's safety and well-being at the conference. We thank you in advance for your cooperation.

Children under 6 years old must be accompanied by an adult at all times. Children 6 and older may be dropped-off and picked-up by their caregivers. ALL children entering and exiting the Kids Rooms must be signed-in and signed-out, regardless of age, each time they enter/exit.
Please note, bathrooms are located in close proximity to the Kids Rooms. Children may be escorted to the bathroom by a monitor. No child will be personally assisted in the bathroom.
 
Children Under 6
All children under 6 years of age must be accompanied by an adult caregiver at all times while in the Kids Room. An adult caregiver is over the age of 18 years old.

This policy will be strictly enforced to ensure the safety of the child under 6 years of age and the other children in the Kids Room. No child under 6 years old may be left in a Kids Room without a guardian; siblings under 18 years old do not apply.
 
Children Ages 6-13
Children 6 and over may be dropped-off by an adult caregiver at the Kids Room and participate in all activities under the supervision of debra staff and volunteers.

Children will not be permitted to leave the room with any individual other than their guardian or an adult authorized on the pre-registration form. 

Guardian(s) must be available to be reached while their child is with us in the Kids Room in case of an emergency.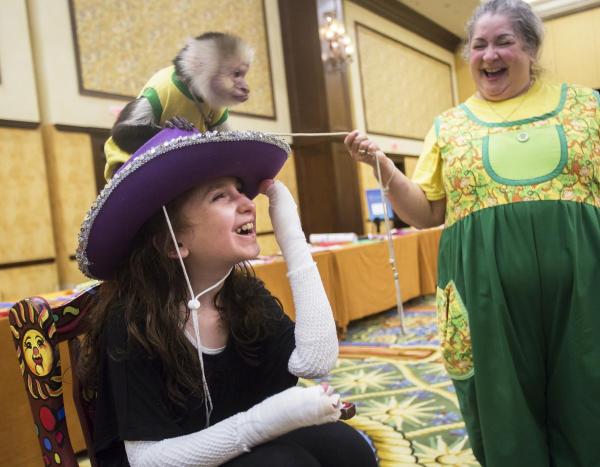 We provide an array of activities, designated play areas, and free entertainment for children throughout the span of the conference during the time that general educational sessions are open.

Past Kids Room entertainment has included:
Zoo Animal Visits
Wild & Wacky Science Shows
Performing Monkeys
Visiting Super Heroes
Theatrical Storytime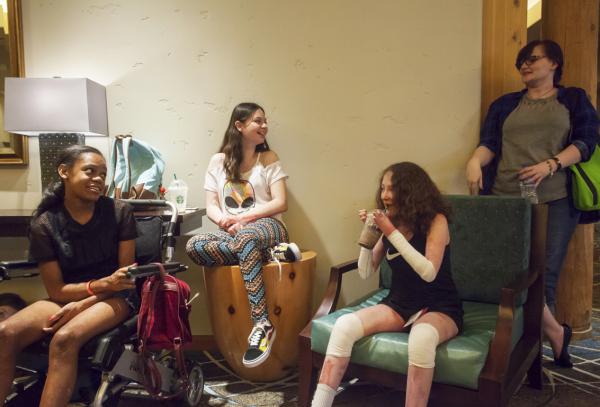 All teens are encouraged to sign up to volunteer and mentor in the Kids Room for all or part of the conference. Teens may be matched with a younger child with EB to forge a special friendship and bond. Teen volunteers will report to debra of America staff in the Kids Room and be an integral part of helping the kids enjoy their time. Sample tasks may include helping children with special arts and crafts projects, reading to them, playing board games and more. Email dcc@debra.org to sign up!