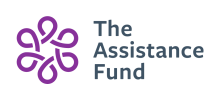 In partnership with debra of America, The Assistance Fund (TAF) has launched a financial assistance program that will help patients and families affected by Epidermolysis Bullosa (EB).  
The Epidermolysis Bullosa Financial Assistance Program provides financial assistance for out-of-pocket costs associated with prescription drug assistance (copays, deductibles, and coinsurance) on FDA-approved treatment, health insurance premiums, therapy administration costs, disease management (such as prescribing-physician copayments), treatment-related travel costs, and genetic testing. 
To be eligible for assistance, patients must be U.S. citizens or permanent residents, meet certain income requirements, have a diagnosis of the disease named in the disease program, have government or private health insurance, and a prescription for an FDA-approved treatment for the disease. Once a patient is enrolled in a disease program, their coverage lasts the entire calendar year and there is no cap on the amount of assistance in that calendar year. 
"In the EB community, we refer to the disorder as 'the worst disease you've never heard of,'" said Brett Kopelan, Executive Director of debra of America and member of TAF's Board of Directors. "As the father of a teenage daughter living with EB, I know firsthand how devastating the diagnosis is and how desperately family members and caretakers want to ease their loved one's excruciating pain. I am proud to serve on the Board of an organization that is ensuring cost is not a factor in linking families to much-needed treatment." 
Click here for a PDF with more information about the EB Financial Assistance Program. 
To learn more and to enroll in the program, visit https://enroll.tafcares.org/TAF_ProgramInformation or call (833) 570-2833