debra of America's New Family Advocate Program offers a full support system to the parents and caregivers of every infant with Epidermolysis Bullosa (EB) in the United States.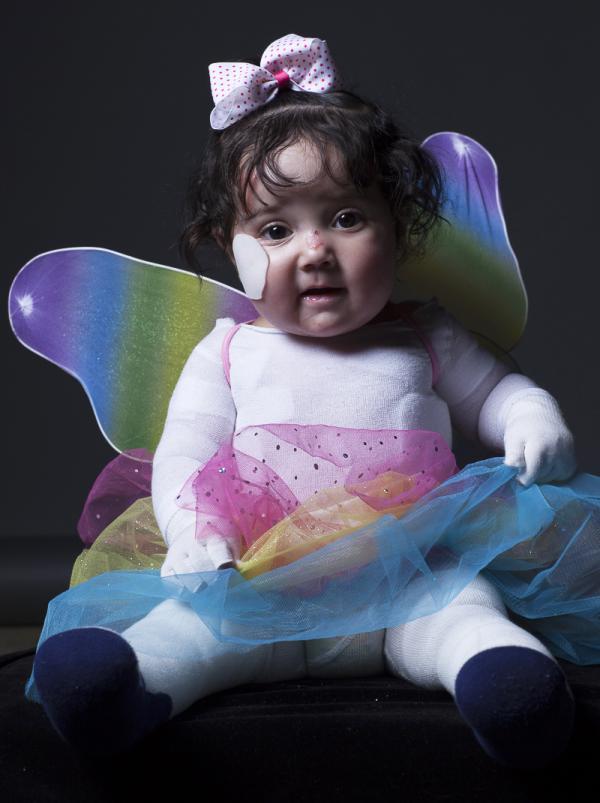 Among these web pages you will find information and resources to help navigate caring for your baby with EB, including bathing, how-to's on wound care, prevention of blisters, where to find medical supplies, medical coverage rights and a host of other topics to give your baby the best care possible. 
We also have you covered through our New Family Advocate Care Package. This free care package is filled with wound care supplies and practical items to educate and provide aid to both the child who has been diagnosed with (or suspected to have) EB and his or her caregivers. Educational materials and comfort items are also included.
We are here to help. Contact us for more information on our services and support for your child.
Care packages may be requested via email, phone, or by completing the online form below.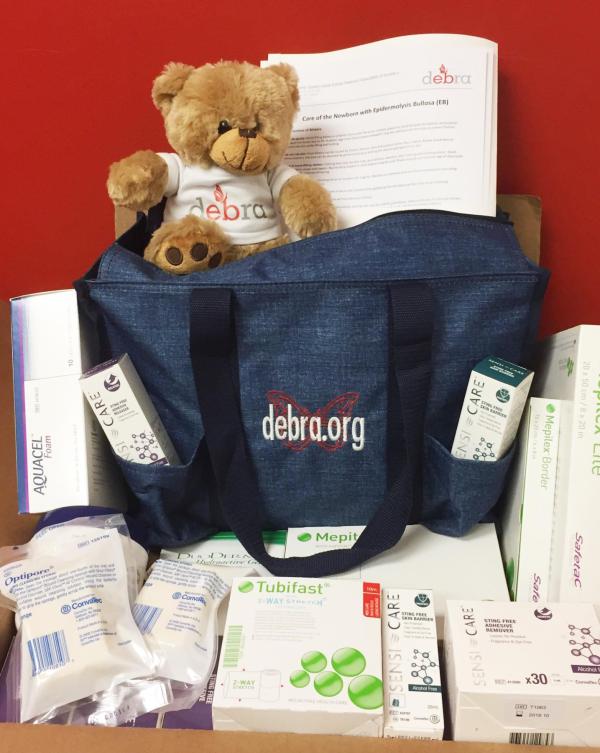 All infants who have been diagnosed with (or suspected to have) EB, or a child who is new to the U.S., are eligible to receive this free care package. 
All Care Packages Include: 
A wide range of EB wound care supplies, including non-adhesive bandages and ointments 
Instructional information and product guides  
Educational materials and best practices on caring for the infant 
Information for physicians and hospital care tips 
Wound care supplies carry bag, DEBRA bear and more 
Care packages are shipped directly to the primary guardians of the youth only. Restricted to those residing in the United States.  
Call, email or complete the online form below to receive a care package and connect with the debra of America team.
Phone: 833-debraUS (833-332-7287) x104
Email: woundcare@debra.org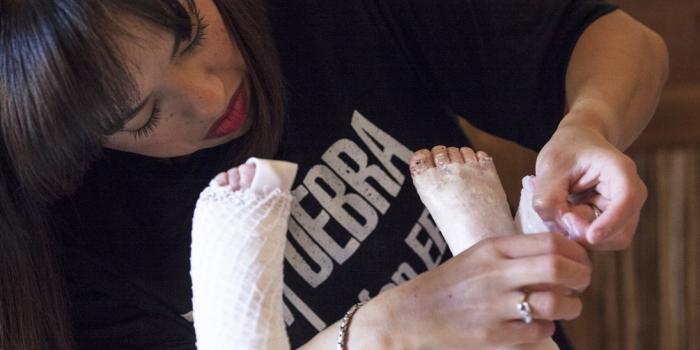 EB Care Basics
We are here to guide you in making informed decisions surrounding proper EB care.
Learn More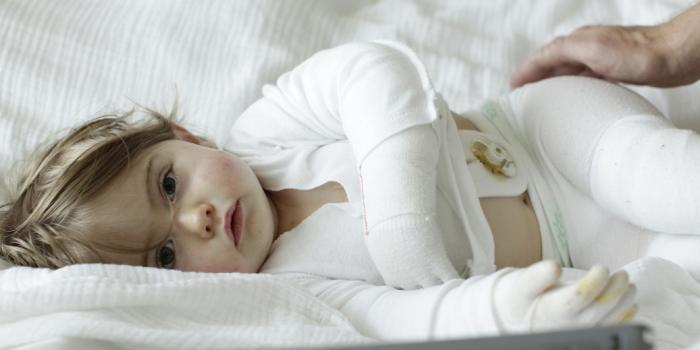 Caring for your baby with EB
We've compiled helpful tips and detailed medical information to assist you. 
Learn More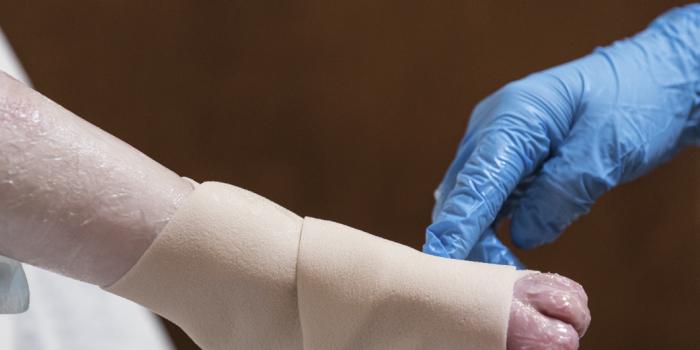 Hospital Care Tips
These tips ensure that proper EB care protocol is followed during your visit to the hospital or doctor's office.
Learn More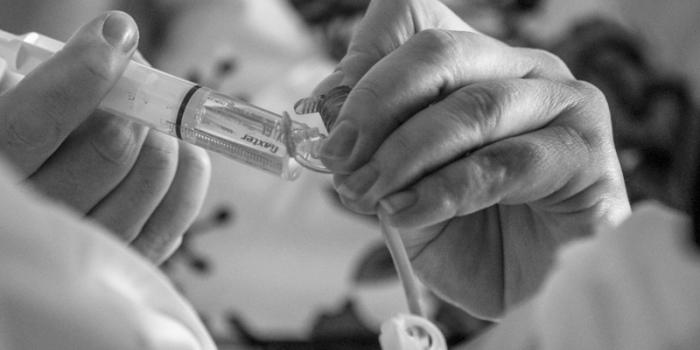 Medical Supplies through Insurance
Check out our list of wound care distributors in the U.S. that have a specialty in serving those with EB.
Learn More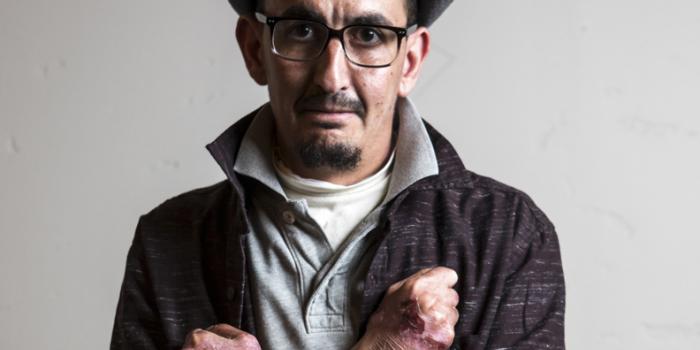 About EB
Epidermolysis Bullosa (EB) is a rare genetic connective tissue disorder that affects 1 out of every 20,000 births in the United States.
Learn More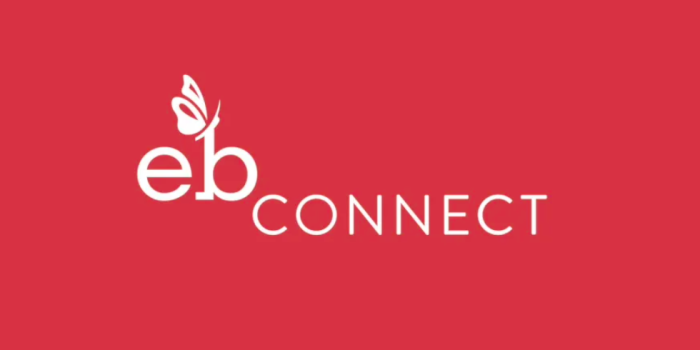 EBconnect.org
EBconnect.org is private, online platform designed specifically for the global EB Community to connect, collaborate, and learn from one another. Membership is FREE for EB Community members.
Learn More
Our New Family Advocate Care Packages would not be possible without support from the EB Community and our generous corporate sponsors.
Thank you for supporting the New Family Advocate Program and supplying wound care supplies! 
You are not alone.
Click here to read a note to parents of babies with EB from Leslie Rader, founder of the New Family Advocate Program and current member of debra of America's Board of Directors.