When living with EB, traveling can have an impact on our health and well-being but with the right accommodations, we can explore and enjoy the world around us!
As part of our #EverydayEB Peer-to-Peer Tips series, we asked the EB Community for their packing hacks, tips for staying organized on-the-go, favorite destinations, and more. You can check out their suggestions here.
The following organizations provide low or no-cost medical travel and housing assistance to patients with Epidermolysis Bullosa (EB) and their families.
These services can be used when the medical facility is located a distance away from the patient's home. Depending on availability, patients may be able to use these services to seek out second opinions or to participate in clinical trials.
Amtrak
Amtrak offers a 15% rail fare discount to adult passengers with a disability. Passengers with a disability travelling on Downeaster trains (Boston, MA to Portland, ME) are eligible for a 50% discount. Child passengers with a disability are eligible for the everyday 50% child discount plus an additional 15% off the discounted child's fare, regardless of the service on which they travel.
First Hand Foundation
First Hand Foundation provides funding for individual children with health-related needs when insurance and other financial resources have been exhausted. This may include equipment (wheelchairs, assistive technology equipment, care devices, etc.), displacement: lodging (only if charitable housing is unavailable), gas ($0.33 per mile), parking & transportation related to a child's care, and vehicle modifications (lifts, ramps and transfer boards). Financial guidelines apply.
Mercy Medical Angels
Mercy Medical Angels provides free or discounted airfare, volunteer pilots, commercial bus transportation, Amtrak tickets and gas cards for long-distance, and short and frequent medical trips, for patients in need and patient escorts.
Ronald McDonald House
Ronald McDonald House provides a "home-away-from-home" and support for families of children with life-threatening illnesses so they can stay close to their hospitalized child at little or no cost. All houses provide private bedrooms, family rooms and home cooked-meals. Many offer additional services including accredited educational programs, recreational activities, sibling support services and non-clinical support services. There are 324 Ronald McDonald Houses in 32 countries and regions worldwide.
The Healthcare Hospitality Network, Inc.
The Healthcare Hospitality Network, Inc. (HHN) is a nationwide professional association of nearly 200 unique, nonprofit organizations that provide lodging and support services to patients, families and their loved ones who are receiving medical treatment far from their home communities.
Did you know that EB Medical Supplies fly free?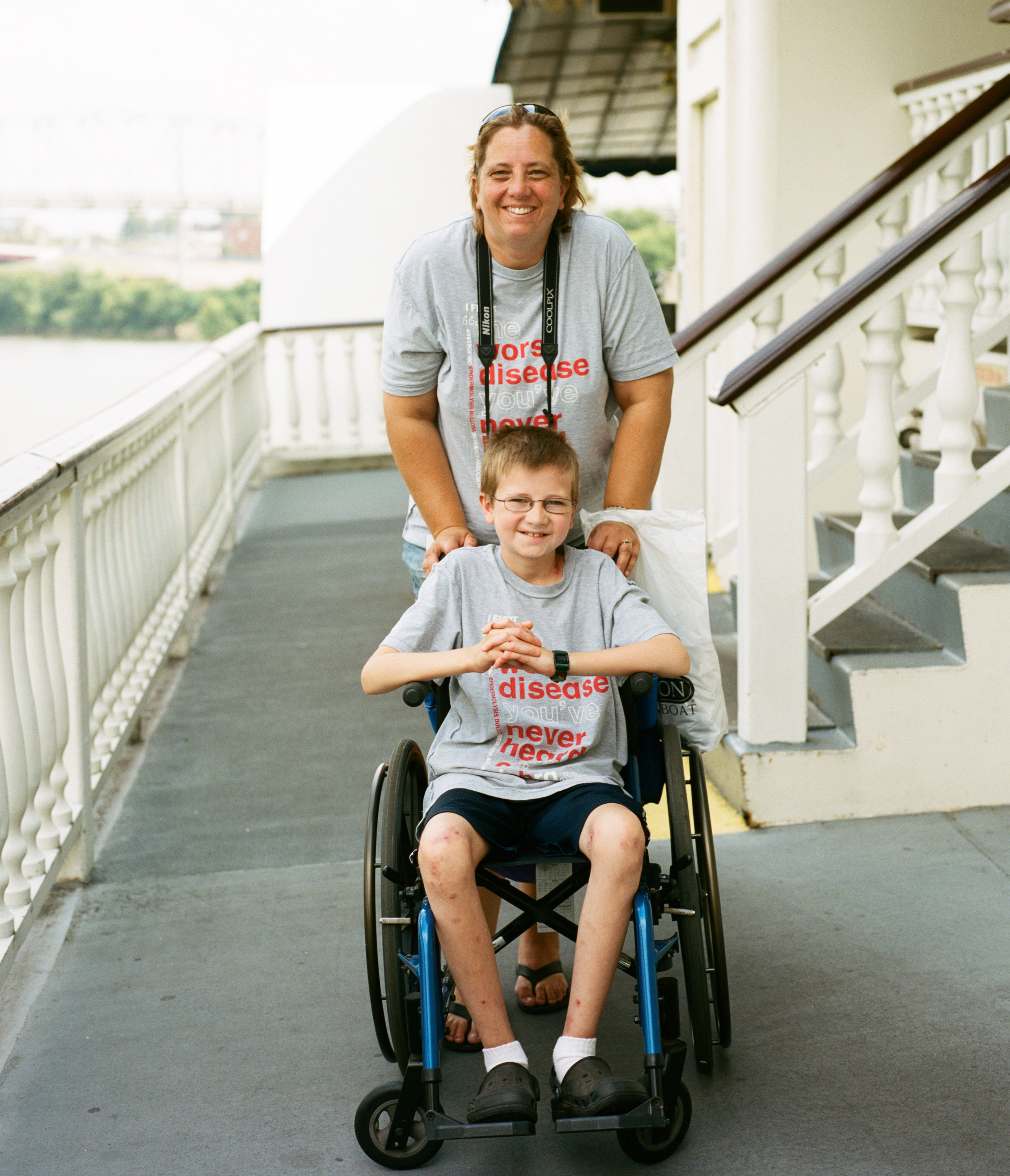 Under current law, airlines are not permitted to charge passengers baggage fees to check in bags that are exclusively packing medical supplies on commercial passenger flights.  
To take advantage of this right, airline travelers with Epidermolysis Bullosa (EB) need to make sure to comply with the specific airline carrier's rules and procedures for such baggage. It is a good idea to contact your airline before your flight departure to speak with a representative about their procedures for checking in medical supplies for your trip.
In 1986, Congress passed and the President signed into law the Air Carrier Access Act (ACAA). The ACAA guarantees that people with disabilities receive consistent and nondiscriminatory treatment during air travel and requires air carriers to accommodate the needs of passengers with disabilities. The United States Department of Transportation (USDOT) has published a brief guide to help passengers with developmental disabilities understand their air travel rights. You may access this guide here. 
Regarding EB medical supplies and medications, the USDOT has expressed that airlines should not charge fees to travelers packing for "assistive devices" as long as specific medical items are packed in a separate bag with no other non-medical items. If a passenger has assistive devices in a bag which also contains clothes and other non-assistive device items, then the airline may charge the traveler for the bag. Other important considerations include whether the medical items are related to a disability, will the traveler use the items on this particular trip, could the items be purchased at the traveled-to location, and/or are the number of packed medical items in proportion with the time the traveler will be away from their home. For example, if the traveler is packing a year's worth of medical supplies when he or she will only be traveling for a week, the airline is permitted to make a determination that such medical items represent an undue burden and require an associated cost to fly them. The bottom line is that if the medical items are packed exclusively for the particular trip and are of an appropriate quantity that matches the length of the trip, the traveler has a legal right to request the airline to waive the typical baggage fees ordinarily charged for the passenger's air travel.
Other helpful resources for air travel for disabled travelers include questions 44-46 in the USDOT's Frequently Asked Questions, Guidance for Dialysis Machines applicable to other situations, and Air Travel Page.