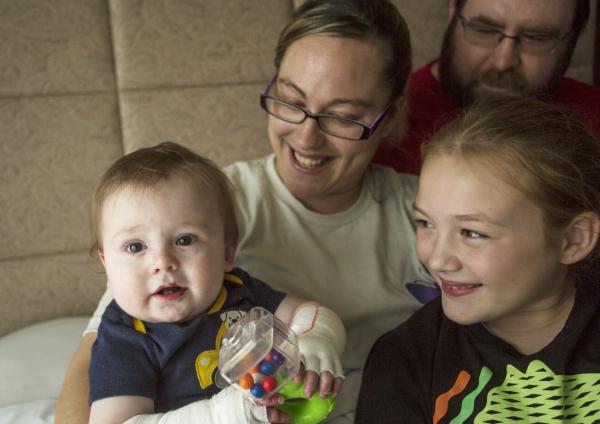 Parents of a child with EB are encouraged to develop a relationship with an occupational or physical therapist in your area. 
Not every child with EB will need therapy throughout their life, but it is good to have someone to contact if there are concerns regarding motion, strength, or loss of function. It may be helpful to take pictures of open sores to show your therapist if your child is wrapped during sessions. This will help them to learn how best to treat your child.

Services provided by occupational therapists include upper extremity range of motion and strength, hand splint/orthotic fabrication, fine motor skills, independence in self-care, independence in activities of daily living and assessments for use of durable medical equipment (bath chair, wheelchair, etc.).

Services provided by physical therapists on the other hand include lower extremity range of motion and strength, gross motor development skills, assessment of lower extremity orthotics and assessment for use of durable medical equipment, such as crutches and wheelchair systems.

The information below is intended to give parents and care providers an overview of the common areas that occupational and physical therapists are asked about. Occupational Therapy and Physical Therapy is different for every child, and each child's treatment plan is highly individualized and tailored to their individual physical, intellectual and social-emotional abilities.

Credit: Susan Maksomski, OTR/L, CHT, Morgan Stanley Children's Hospital, Amy Weisman, PT, DPT, Lucile Packard Children's Hospital at Stanford, Jennifer Chan, OTR/L, CHT, Lucile Packard Children's Hospital at Stanford. This information was presented at the 2016 debra Care Conference.
Related Resources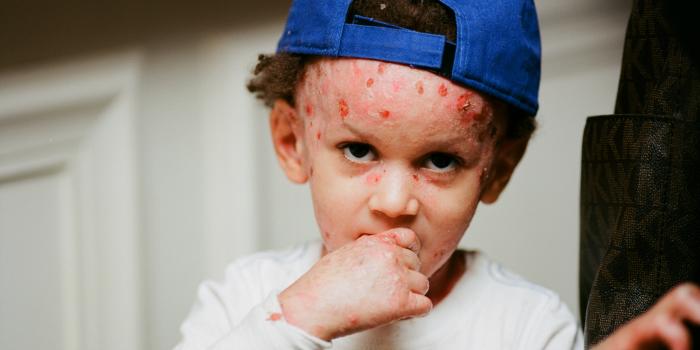 About EB
EB is a rare connective tissue disorder with many genetic & symptomatic variations. All forms of EB share the prominent symptom of extremely fragile skin that blisters & tears with any friction.
Learn More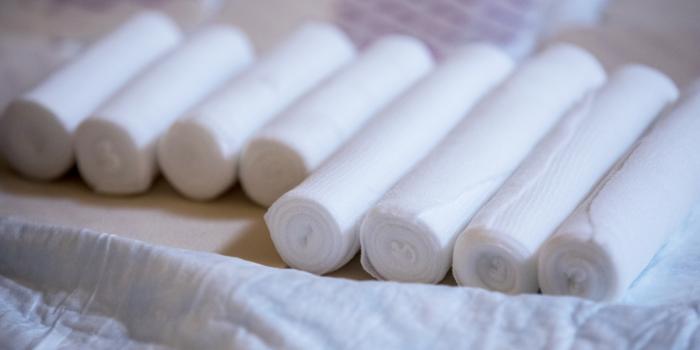 Wound Care Distribution Program
Receive wound care supplies free of charge during times of need.
Learn More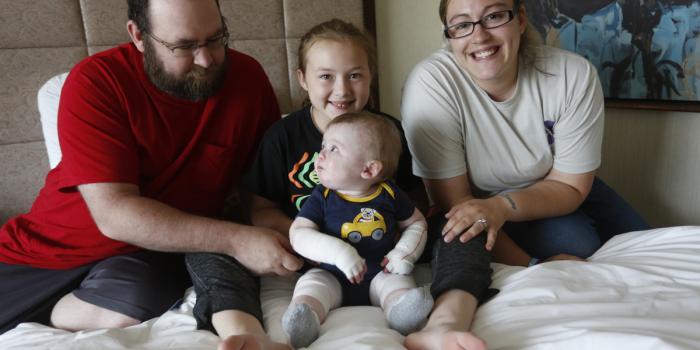 EB Nurse Educator Program
Our EB Nurse Educator is available to provide sound advice for those with and caring for someone with EB.
Learn More
*Please note that all medical information given by debra of America is for informational purposes only. Our information is not intended to substitute the care and guidance given by a qualified physician. All regimens of care should be discussed with the patient's occupational or physical therapist. Always check with your physician prior to starting any medications or treatment regimens.