debra-Hosted Events are debra of America's signature, annual fundraising events. 
debra of America hosts a number of special events throughout the year to celebrate and honor our supporters, donors, industry partners, and EB Community members. Get involved by volunteering to serve on an event committee, volunteering at the event, attending an event, or by becoming a sponsor. The proceeds from each event directly support our mission to improve the quality of life of those living with Epidermolysis Bullosa (EB).
 
The Inaugural Chips2Cure Digital Poker Tournament
December 17, 2020
Virtual Event
Join us for a night of online poker benefiting debra of America! This tournament will be freeze-out (no rebuys or add-ons) structure and will take place on the PokerStars platform.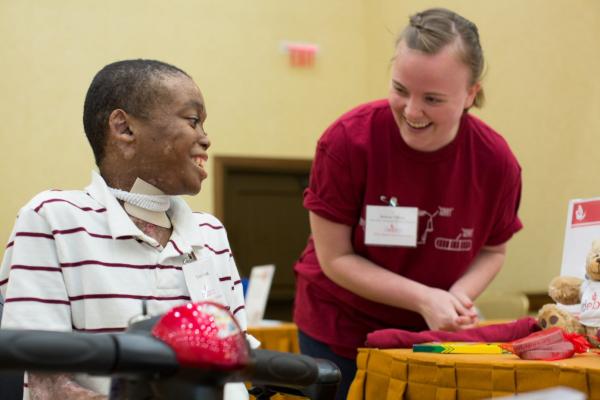 The 2021 debra Care Conference
Sunday, July 25 - Wednesday, July 28, 2021
Atlanta, GA
It is our goal to gather again on July 25 - July 28, 2021 at the Omni Atlanta Hotel at CNN Center in Atlanta, GA. We will continue to closely monitor the Covid-19 situation as we continue to plan for the 2021 DCC. More announcements to come in the coming months. 
debra of America 2021 Annual Gala
Monday, October 25, 2021
New York, NY
Save the Date! The debra of America 2021 Annual Gala will be held at NYC's Tribeca 360° on Monday, October 25, 2021. The 2021 Annual Gala will be a spirited evening with a cocktail reception, followed by a three-course dinner, live & silent auction, and a brief inspirational program as we honor organizations and individuals that make our vital mission a priority. Please note that the 2020 Annual Gala that was scheduled for October 26, 2020 was cancelled due to the global Covid-19 pandemic.
Stay tuned for details.