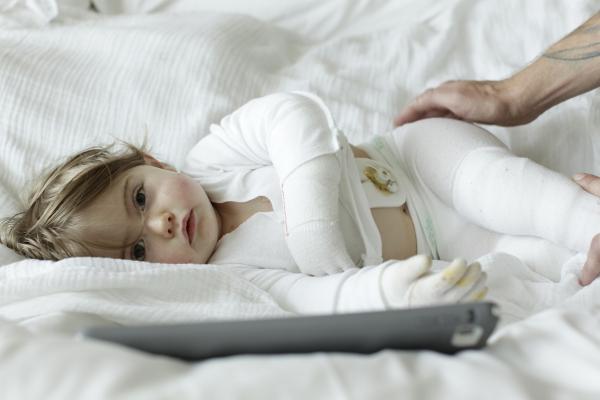 *CLICK HERE TO DOWNLOAD A PDF VERSION OF THIS PAGE.
To all new parents, here are some helpful hints and detailed medical information to assist you in caring for your newborn with Epidermolysis Bullosa (EB).
Please contact debra of America's National Office with further questions or concerns. At present, there is no specific treatment for EB. Current therapy is directed toward the prevention of skin trauma, prevention of infection, and the treatment of complications.
Blister Care and Prevention of Infection
Nutrition
Breastfeeding vs. Bottle Feeding
While "breast is best" for most babies, breast feeding presents a special challenge for infants with EB. Infants with blisters and lesions in the mouth may have difficulty nursing or sucking from a regular baby bottle. Mothers may decide to provide expressed breast milk to their infants. The Medela Special Needs Feeder is designed to allow the baby to use compression when they cannot create a vacuum to extract the liquid. The one-way valve prevents air from entering the teat. It is sensitive even to very week feeding effort, working well for babies with a fragile oral mucosa.
Infant mouth care may include gentle cleansing with a spongy toothette
A dry nipple will stick to lips and blistered areas, causing more damage. You may moisten the nipple with water or Vaseline prior to feeding
 
Keep Growth Charts
It is important to chart the growth of an infant/child with EB. Such charts provide essential information for evaluating the adequacy of the diet. A nutritionist should be consulted about the nutritional status of an infant with EB if there are questions or concerns about weight gain. Many infants with EB require fortified formula to meet their increased caloric and protein needs.
Nurturing
It is not unusual for nursing staff and parents to avoid handling a baby with Epidermolysis Bullosa (EB), with the hopes of minimizing blisters. Learning the correct way to hold the baby will instill confidence in the caregivers and allow the baby to receive the emotional support and closeness he/she needs. It's a good idea to use the crib as a "Safe Place." All dressing changes and other unpleasant activities should be performed at places other than the crib (for example, on the changing table). The infant should learn to connect the crib with comfort.
Epidermolysis Bullosa 101
Parents of newborns who have been diagnosed with EB have often never heard of this disease before and have many questions. Don't see your question below? Reach out to our EB Nurse Educator for support and assistance.
Related Resources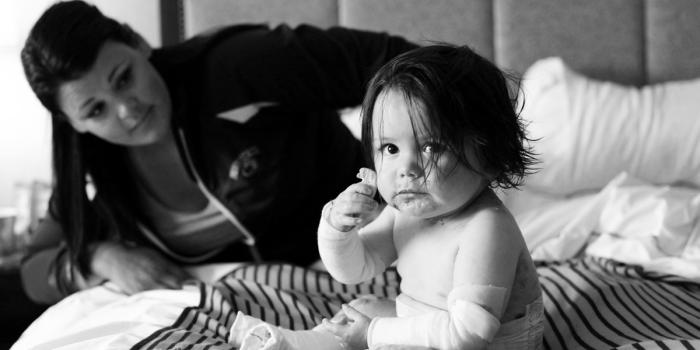 New Family Advocate Program
Receive a free care package that contains important wound care products and practical items to educate and provide aid as soon as possible.
Learn More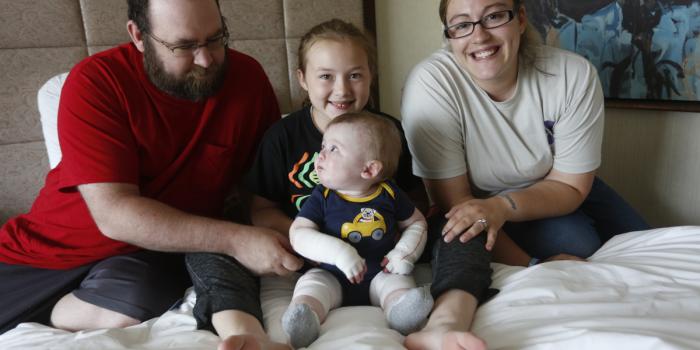 EB Nurse Educator Program
Our EB Nurse Educator is available to provide sound advice for those with and caring for someone with EB.
Learn More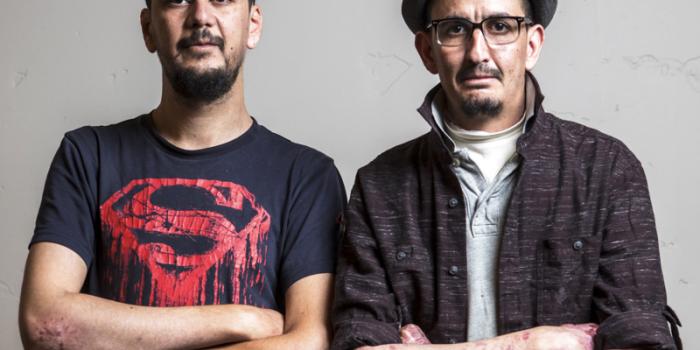 EB FAQ
Read Commonly Asked Questions about EB care received by our EB Nurse Educator.
Learn More
*Please note that all medical information given by debra of America is for informational purposes only. Our information is not intended to substitute the care and guidance given by a qualified physician. All regimens of care should be discussed with the patient's doctor. Always check with your physician prior to starting any medications or treatment regimens.