debra of America created the Youth Mentorship Program to connect kids and teens with young adults who have shared in the same experience as them: Growing up with EB!
Through these meaningful, monitored matches, our volunteer mentors will be a source of support on a variety of topics.  Our youth mentorship program is a virtual, one-on-one Zoom mentorship opportunity.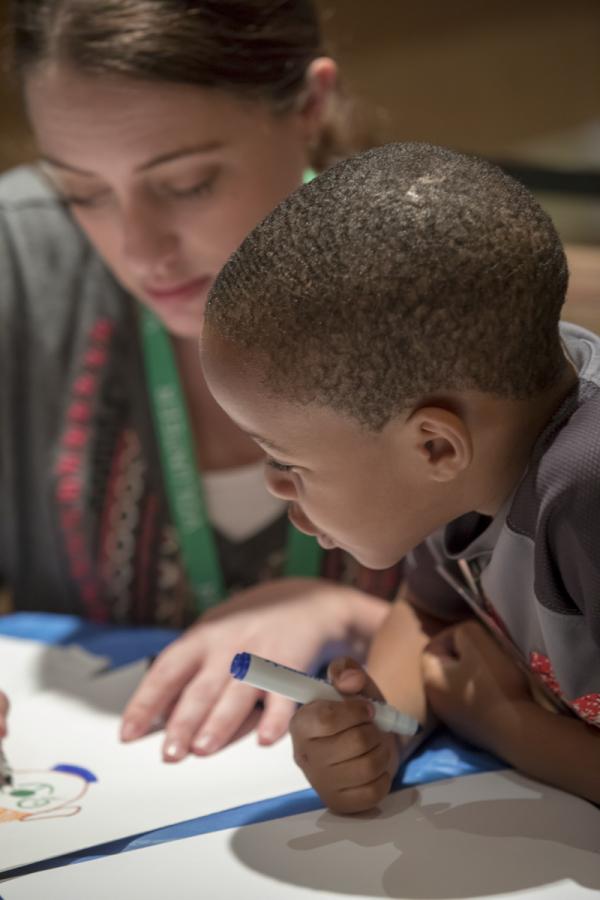 Young adult mentors (ages 18-35) and their mentees (ages 8-17) are accepted through debra of America's careful interview and application process, and then matched one-to-one based on ages, experiences, personalities and preferences. Each pair will meet virtually over the course of 6 months, an approximate total of 2 hours per month, based on an individualized schedule that works for them! 
Meet-ups are through debra of America's safe, secure and recorded Zoom platform. A variety of recommended topics will be discussed as well as unique interests and/or issues that the mentee would like to tackle. The goals of the meetups are to benefit the mentee through constructive role-modeling, encouragement, and positive reinforcement. 
Through meaningful discussions and insights into balancing EB, a social life, education & more, mentors provide the mentee a personal window into a possible future.
debra of America's mentorship cycle will run: 
February 15 - August 15, 2023
*2+ hours per month required 
For Mentees and Parents
The ideal mentee is looking to connect with a young adult with EB to become friends with, learn from, and share experiences. The suggested age range for a mentee is 8-17, but open to all individuals who are interested in being mentored. 
Enrollment is now open! Complete the Mentee Application Form below. 
For Mentors
Our volunteer mentors are passionate about sharing their experiences growing up with EB. These motivated young adults are looking to make meaningful connections with their mentees and help them through the unique challenges of growing up with EB. Our mentors are good listeners who are there to help their mentee.  
If you are interested in becoming a mentor, please click below to complete the application form.
Desirable Qualities
Active, understanding, and responsive listener
Compassionate and supportive
Responsible with time management
Benefits for the Mentor!
Personal and professional development in working with youth 
Opportunity to reflect on their own personal goals and practices 
Growth in leadership capacity by taking strides to support those in the community 
Experience the fun and enjoyment of positively benefitting the life of your mentee 
All matches in the Youth Mentorship Program are professionally supported by our staff during the course of the mentorship. While this is a one-on-one mentorship opportunity, contact is made regularly to the mentor and mentee to evaluate the match and facilitate a healthy, productive friendship. Fun, virtual group meet-ups will also be hosted for all mentees and mentors to attend.  
All accepted mentors are trained on best practices and must participate in mentor group discussions.  

Sample topics mentors and mentees discuss:  
School   
Careers/aspirations   
Hobbies and passions  
Everyday life  
Health and wellness   
Identity and self-image   
Navigating relationships    
Transitioning into being more independent 
Interactive puzzles and games 
Questions? Reach out to programs@debra.org.