First legislated by President Ronald Reagan and the U.S. Congress in 1984, Epidermolysis Bullosa (EB) Awareness Week (October 25-31) is a special time to increase awareness of EB, promote the need for a cure, and spur advocacy on behalf of the thousands living with EB in the United States. 
EB is a complex and rare connective tissue disorder that affects 1 in 20,000 births in the U.S. There are many genetic and symptomatic variations, but all share the prominent symptom of extremely fragile skin that blisters or tears from minor friction or trauma.
This EB Awareness Week, debra of America is celebrating the diverse strengths, talents, and achievements of the individuals and families impacted by EB.
Meet the incredible people who despite the daily challenges of EB, have pursued their passions, cultivated their talents, and touched the lives of those around them. These unique stories provide a window into their world and send a message of strength and solidarity. 
A huge thank you to everyone who participated in the campaign!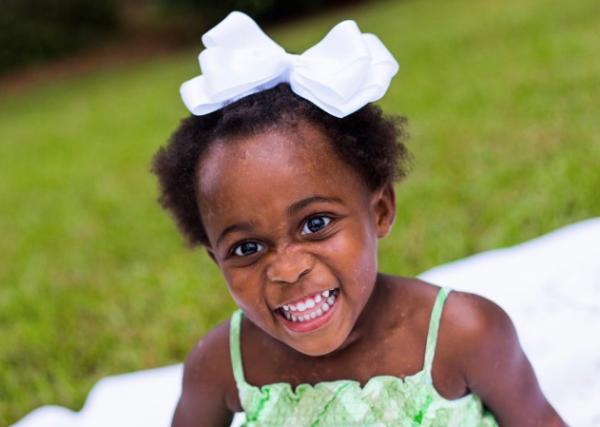 Cooper Grace Calhoun
Age: 8
EB Type: Recessive Dystrophic EB
Told in the words of Cooper's mom, Deana.
Cooper Grace loves to dance! She's always been able to find a smile or a little laugh even though she's in pain. Cooper Grace is the strongest little girl I know.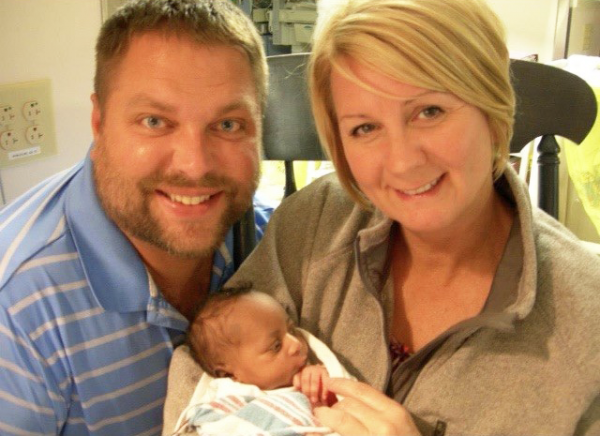 We were not aware of her EB until she was delivered via C-section. We adopted Cooper Grace through private adoption and were not prepared for a medically fragile child. We spent several days in the Neonatal ICU learning how to hold her, feed her and take care of her wounds. Needless to say, we were overwhelmed but our faith in God gave us the patience and strength to become the family Cooper Grace needed. Cooper Grace is 8 years old now and we are so complete and blessed to have her as our daughter!  

Our family prays for others with EB and hope they are receiving the love and support they need!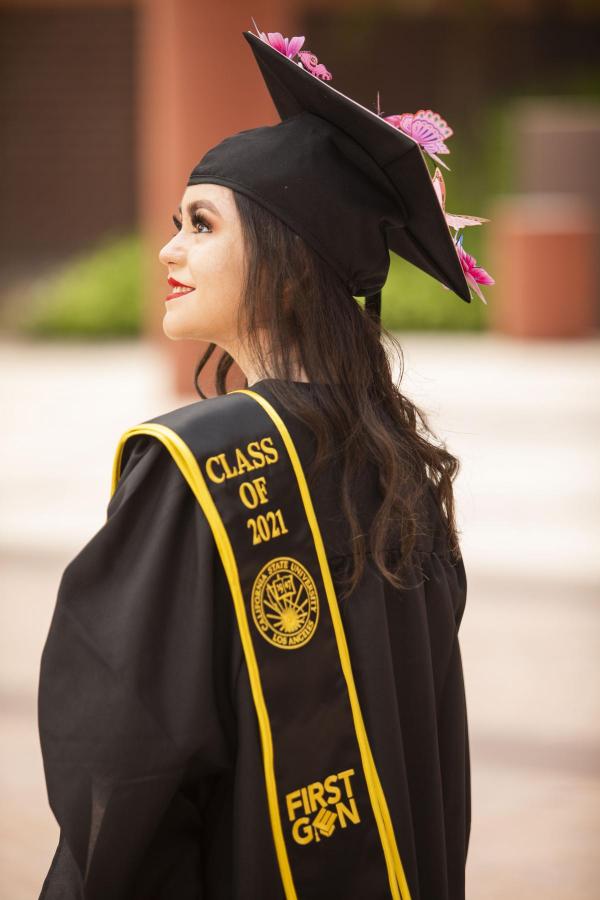 Ariana Covarrubias
Age: 22
EB Type: Recessive Dystrophic EB
An achievement I have conquered is obtaining my Bachelors degree in Communication this year. From start to finish, I had difficulty with my college journey throughout the 4 years. I experienced high and lows that others without EB perhaps may never encounter but all the challenges allowed me to grow as a person AND use the knowledge to later help others with EB in their journey. 

A message that I would like to share is that EB or not, everyone is meant to have different life journeys and that we shouldn't get disappointed when others achieve the things we can't because that does not make us a failure, it makes us unique and powerful within our journey.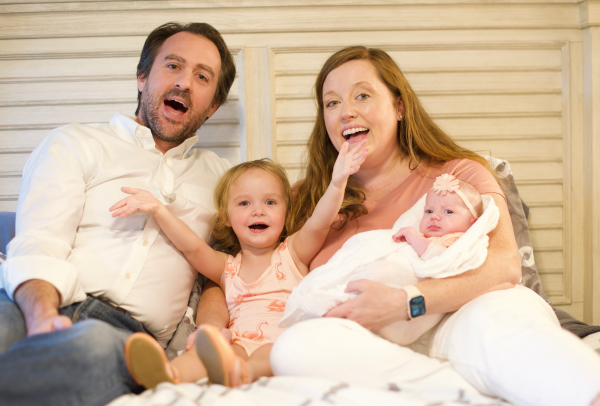 Hallie Grace Davis
In Loving Memory
Age: 3 months
EB Type: Junctional EB
Told in the words of Hallie's mom, Anne.
Hallie Grace is the strongest soul I've ever known. She also had the biggest heart. Her achievement was to touch the hearts of over 3000 people in her short time on earth.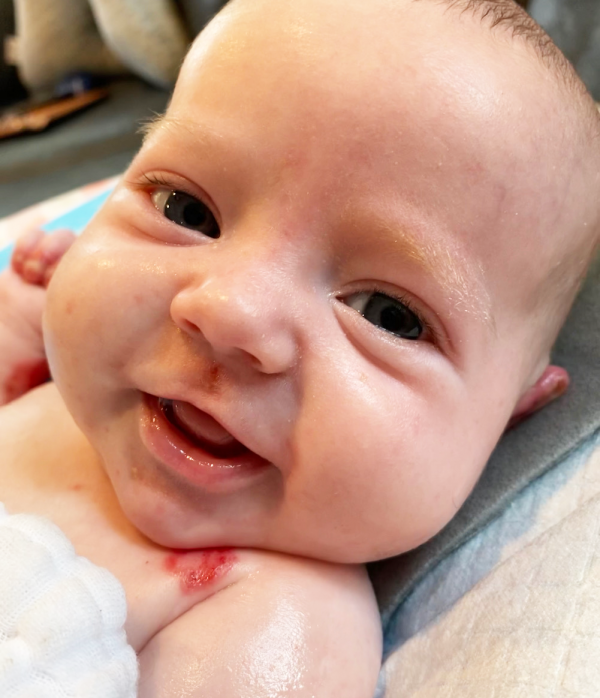 She is still raising awareness with her "Hallieflies" campaign, which are butterfly garden stakes being placed all over the world in her honor. They include information about Hallie but also about EB and links to donate. People from all across the U.S. as well as Germany, England, Spain, France, Turkey, China, South Africa, Kenya, and Canada (and many more!) are planting the Hallieflies in their communities! Information is being gathered at www.hallieflies.com (up and running but also a new version is currently being built).

Hallie's biggest challenge was absorbing nutrients and keeping her airway clear of blisters. She ended up spending so much energy on healing that her body just couldn't keep up. She won her battle and flew home to Jesus on September 8, 2021 at just days over 3 months old. 

Hallie Grace would want everyone to know they are not alone. They are seen. They are heard. And we will never stop fighting for a cure.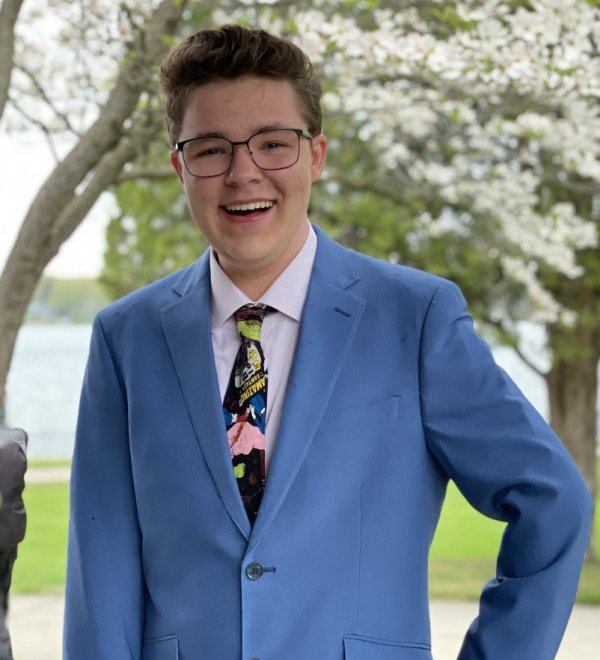 Carter Dvorak
Age: 18
EB Type: EB Simplex
Check out Carter's "Day in the Life" Vlog here!
I am a percussionist and in my high school marching, concert, and jazz band. I also created a podcast about good news called PositiviTEA last summer, and that has been a lovely thing to continue to create. 

In band, EB was initially an inhibiting factor that prevented my from marching for my Freshman, Sophomore, and Junior years; however, as a senior, I have chosen to march. Over the course of the pandemic, I dedicated myself to exercising regularly, which was not easy task due to EB, and the more I exercised, the better my EB actually became. Because of this, I thought it was time to march, and I have been loving it. I still get blisters, but I am thankfully able to manage them. For my whole life, EB has been a challenge. It waged war against my feet, prevented me from much physical activity, and drained my emotions.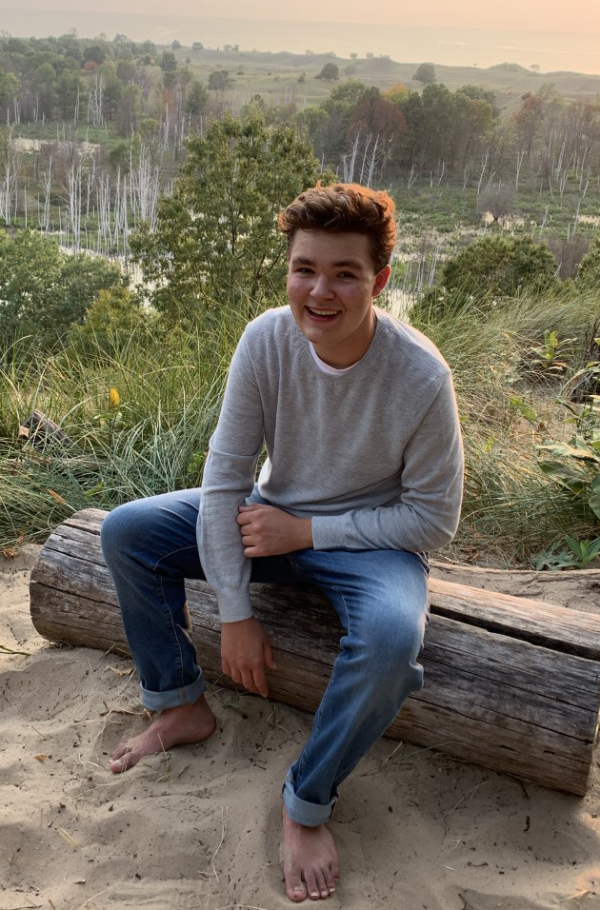 In the last two years, I have challenged EB more than I ever have, and that has helped me grow in managing my skin and bettering my outlook in life. Creating the podcast helped me to grasp onto hope and positivity even in dark times, and after finding ways of exercising without aggravating my feet, mostly spinning and yoga, I have seen significant improvements in my blisters.

I want others impacted by EB to know that, first of all, they are not alone, and I think that this project is a great way to show that idea. Second, its important to acknowledge how tough EB is, and how much it just flat out sucks, and I also want to shine a light on the love and enthusiasm that I see in people with EB. People with EB are forced to make more choices about everyday life than the average person. We have to contemplate how all the things we do will affect our skin condition, and although I hate that, it has the interesting effect. For a person with EB to do something, they really have to want to do it. It takes a love to risk blisters or any other effects of EB in order to do something, and I see that love in people with EB. I applaud the resilience of people with EB, and I commend all the people who continue to do what they love even with EB. I see that love, and that is something to hold onto. I also want to say that people do not need to be ashamed of EB. It is something that we cannot control, and do not need to feel ashamed for. I want people with EB to remember that they are strong, wonderful, brilliant, incredible people no matter what. Our skin is not who we are, and while it has shaped all of our lives, EB is not something to hold us back. Embrace it, and love the things that you love.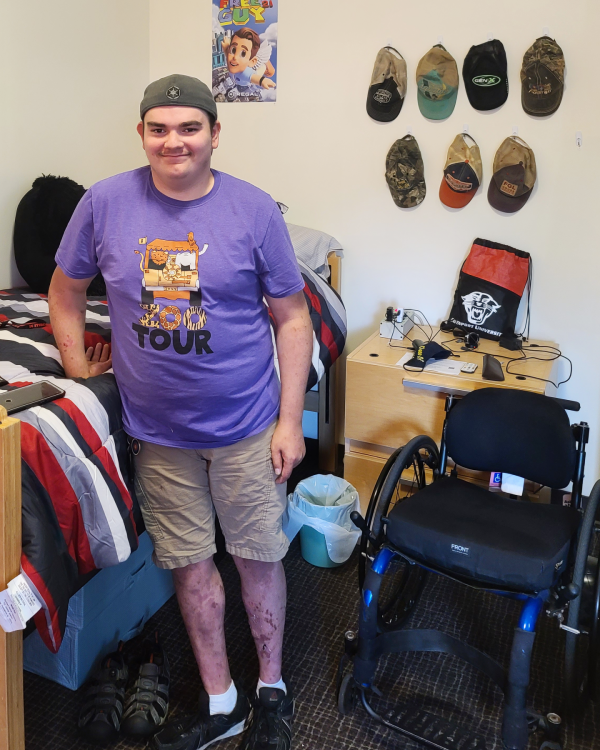 Ethan Fox
Age: 18
EB Type: EB Simplex, Generalized Severe 
Told in the words of Ethan's mom, Katie.
Ethan is an amazing singer and was one of the top archers on his high school Archery team. He just graduated high school, class of 2021. He is now a freshman at Davenport University, living on campus studying video game design and programming. 

Ethan has always had trouble walking and has used a wheelchair on and off since he was 3. This gave him the freedom to be just like his peers. 

There is always hope and a way to overcome anything. There is a way to live despite EB!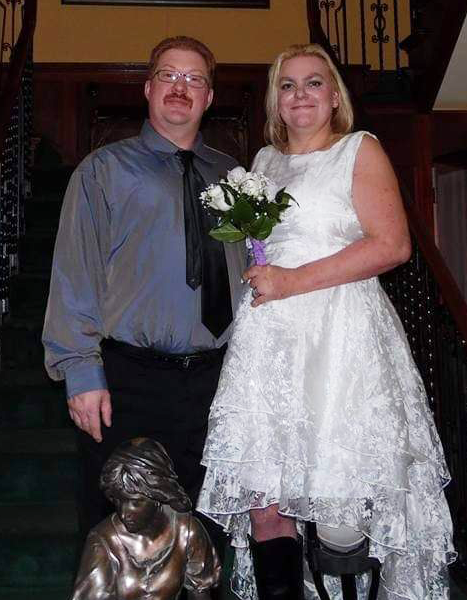 Katie Fox
Age: 40
EB Type: EB Simplex, Generalized Severe 
I am mom to an amazing son with EB and also am a stage 4 Melanoma survivor on top of having EB. I love to craft and love riding in my Jeep. 

EB caused my melanoma which left me an amputee. Learning to walk with my walking device was not easy, but I am stronger now.

Never give up hope, EB doesn't have to define who you are.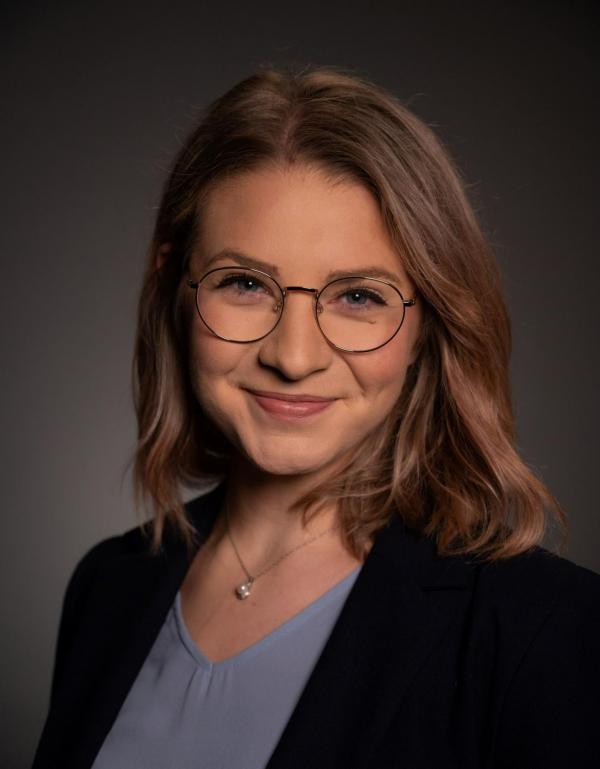 Madeline Gore
Age: 27
EB Type: EB Simplex
I believe one of the biggest things EB has taught me is how to think about other people. Growing up, I was so used to folks judging me, not believing I had a disability, or making fun of me. It became so important to me in my life to try and think about what others are going through that we can't see on the outside. 

Through the countless infections, the painful blisters, and constantly having to say "no" to physical or outdoor activities, I was always accommodating my life around EB as a kid. Although I still deal with it's challenges today, it got me interested in medicine. I wanted to help other people with their chronic conditions find ways to help their health fit into their lives without sacrificing their goals and happiness. Today, I am lucky enough to be applying for a spot in a Family Medicine residency this year, and I can't wait to start working with patients to reach their goals.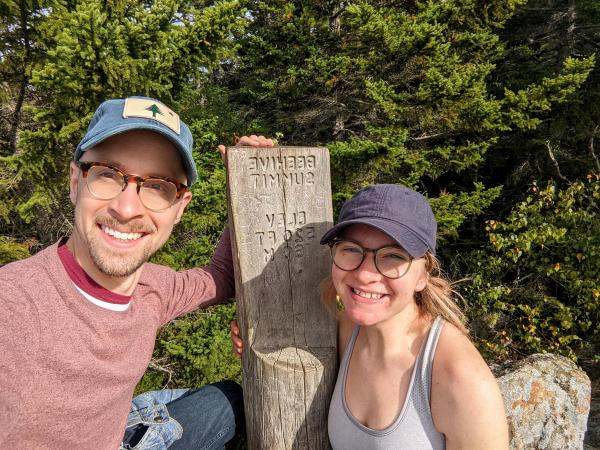 I know I might not know exactly what you've gone through - we may have different subtypes, backgrounds, and lived experiences. However, I want you to know that you can make such an important, positive, and meaningful impact on others. I know how much I looked up to (and still do!), my friends with EB, and I never would have thought I could do half of the things I'm doing now if it weren't for them. Thank you for supporting me and our EB family.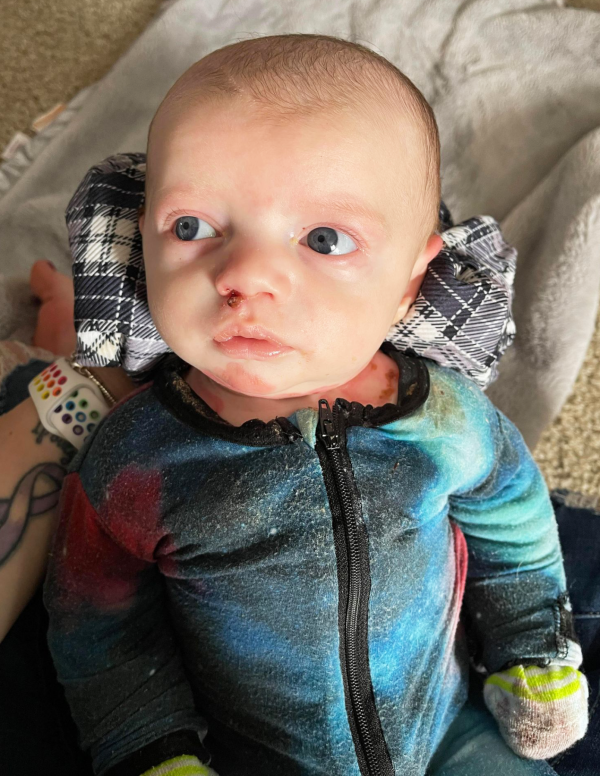 Truitt Spencer Cain Kellerman
In Loving Memory
Age: 4 months
EB Type: Junctional EB
Told in the words of Truitt's mom, Bailee.
Truitt is my Hero. He has given me the drive to go to nursing school, I started back in August! He was the sweetest soul. So calm, even when he had every right not to be! He was so wise for his age and that boy could talk with his eyes, let me tell you!!!

He loved watching his sissy play all around him and he always had eyes on mommy and daddy. Thank you SO much debra of America for ALL of the supplies you sent us. We would have never made it without your help!!!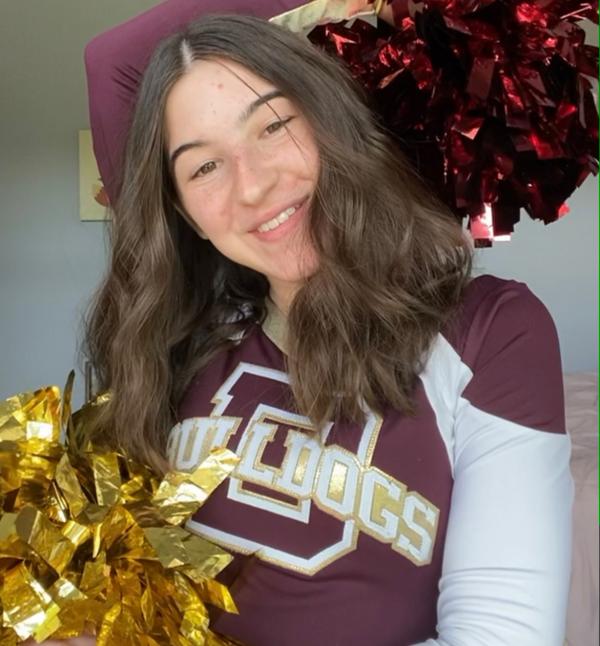 Mercedes Rain Price
Age: 16
EB Type: EB Simplex
I'm a varsity and competition cheerleader and an artist.

Being limited, sports were never a thing that I could do. I moved from at least 3 different extracurriculars until I found that cheer just made me really happy. I have tough times, but from cheering for the past 3 years, my skin has gotten used to the pressure.

Stay strong! Don't try to hide behind your condition. Push harder and become something even more beautiful. You're not alone.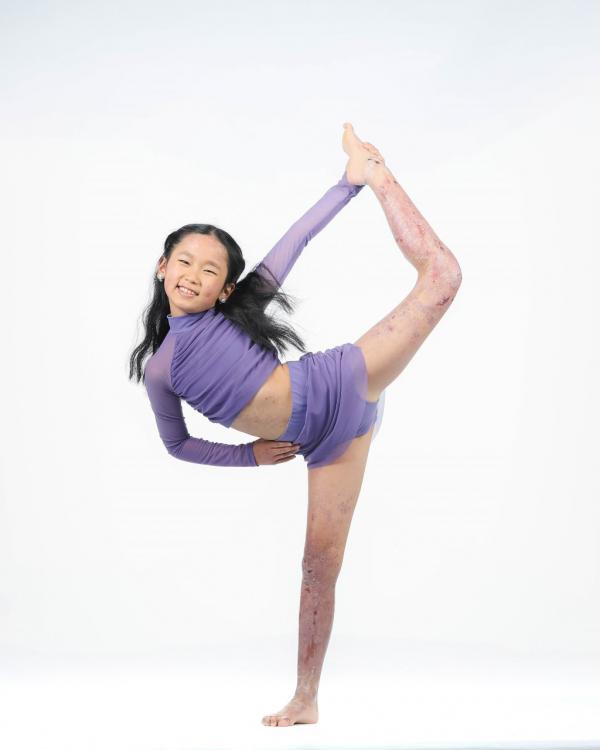 Julianne Ramsey
Age: 10
EB Type: Dystrophic EB
Told in the words of Julianne's mom, Whitney.
Julianne loves dancing! She started her 7th year with them this fall, and her 3rd year in the competition company. 

Julianne started taking dance classes when she was four years old. She has a lot of natural ability, and loves expressing herself through dance, especially hip hop and tap. Through the years, her skin has had better seasons, and really tough seasons, but she never let it slow her down. There were many days when she'd get in the car and cry because her feet and legs hurt so badly, but when we asked her if she wanted to take a break, she always gave us an emphatic, "no!" She loves to dance, and we love that she loves it. The teachers and other students at her studio and accept her completely for who she is, and that's not easy to find.

She hopes to encourage others with EB to pursue the things they love, even if they are worried it might hurt them. Dancing is her life, even when she dances through the pain.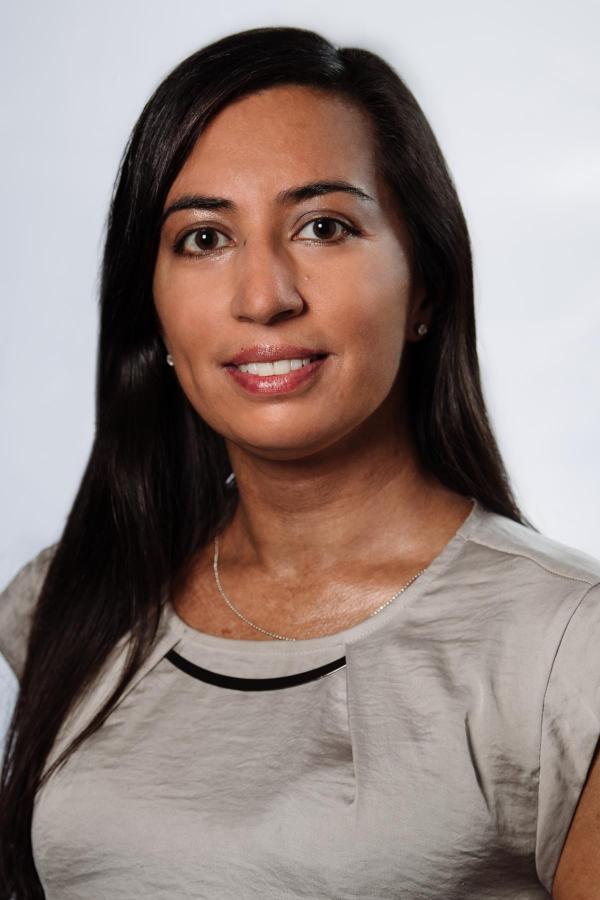 Nisha Trivedi
Age: 39
EB Type: EB Simplex, Generalized (Autosomal Recessive)
Wanting me to be able to enjoy non-contact activities, my family taught me how to play tennis when I was 7 or 8, and I competed on my high school team and in recreational leagues after college. Aside from that, throughout my life I focused on what EB couldn't stop me from achieving: I graduated from college, worked in Manhattan afterwards, got my MBA, and 9 years ago, I moved out to San Francisco (which is where I met my husband!). I have an absolute passion for traveling - I've been to 26 countries and counting. I can get sore from walking around so much, but I try to choose my clothing, shoes, and activities wisely. I also love wine tasting, cooking, and baking, and expanded my repertoire during the pandemic. I think having EB instilled in me empathy for what others are going through, so I've always been attracted to community service. I've served in volunteer team leader roles and was on a non-profit board in San Francisco for 6 years. And for the last couple of years, I've been an advocate for the EB/rare disease community. I used to keep my EB hidden and stayed silent about it to avoid being judged, pitied, or treated differently. But more recently, something started to shift. I realized that by being more open about having EB, I could raise awareness for the condition and do my small part in educating others about the differences that exist among us to build a more understanding culture.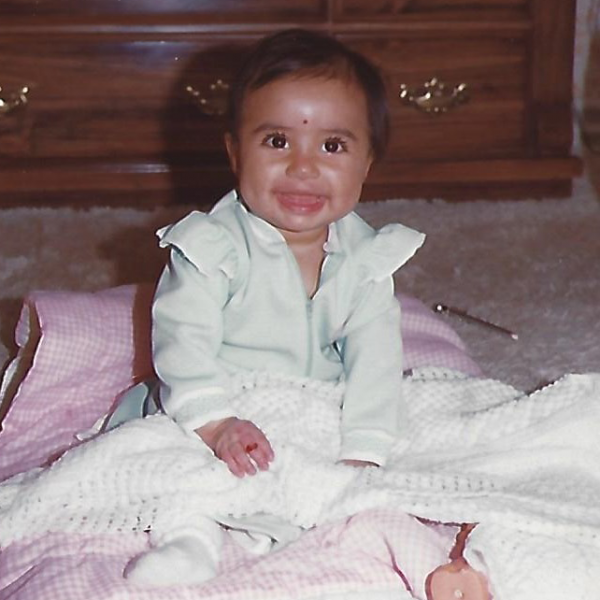 And of course, awareness is the first step towards securing much-needed funding for EB treatments. My first step: telling my story on social media during EB Awareness Week in October 2019. A month later, I was interviewed on camera about my experience living with EB at the San Francisco Rare Disease Film Festival. And in February 2020, I went to Washington DC for Rare Disease Week on Capitol Hill to be educated on federal legislative issues, meet other advocates, and share my story with members of Congress to encourage them to support policies that benefit rare disease patients. Since the pandemic hit, I've participated in a number of virtual advocacy events - I've met my Congresswoman twice! I plan to keep using my voice to bring the EB community one step closer to a cure.  

Growing up, I faced a lot of challenges: blisters, painful wounds from slight friction, scarring, and constant itching. I dreaded bath time and the pain I'd experience from the application of bandages and draining of blisters. I remember how much I wished to be able to throw on clothes immediately after showering, just like everyone else I knew. I also used to get a lot of invasive questions, which I became more adept at answering or deflecting over time. While my EB has gotten easier to manage over the years, I also have chronic acne and eczema, which EB complicates further.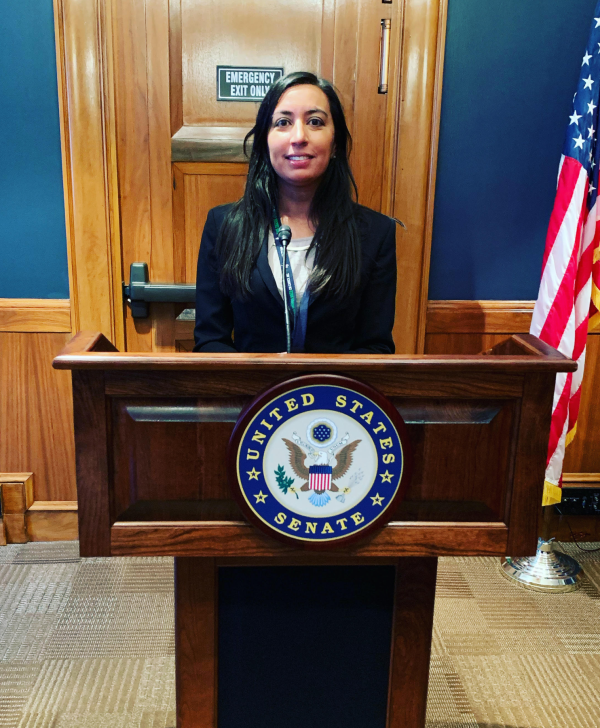 What I used to find most difficult - and still do, sometimes - is explaining my physical limitations to people when necessary. But the older I've grown, the more confident I've become in doing so.

I would like to share with the EB Community:

You'll have good days and bad days, but it can become easier to manage your condition when you're older, after you have built up experience with what works and what doesn't.
Find what makes you happy and excited, and try to do it as much as you can. During my childhood, reading was my escape from reality, as was travel and hanging out with supportive friends.
Join EB Connect and the various EB Facebook groups - the communities are so supportive and share great care tips.
Be an advocate for yourself. Your comfort and safety is your top priority. Don't be afraid to tell your family/friends what you need and to stand up for yourself to people who don't understand your condition.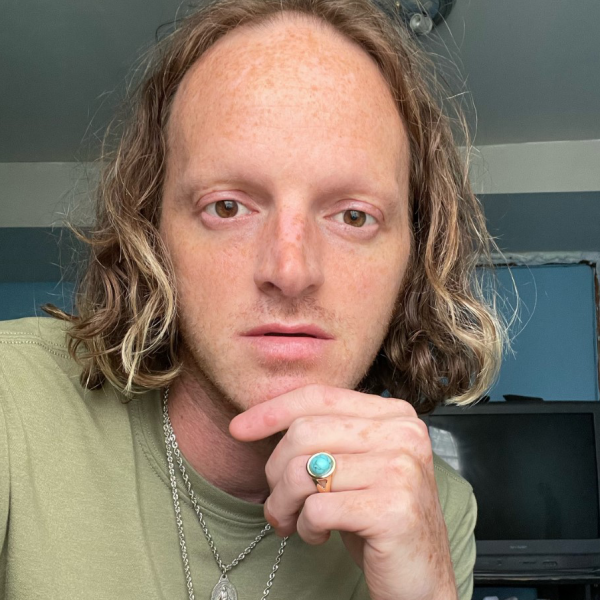 Travas Vance
Age: 33
EB Type: Dystrophic EB
I'm a musician and in a band as well as a social media artist.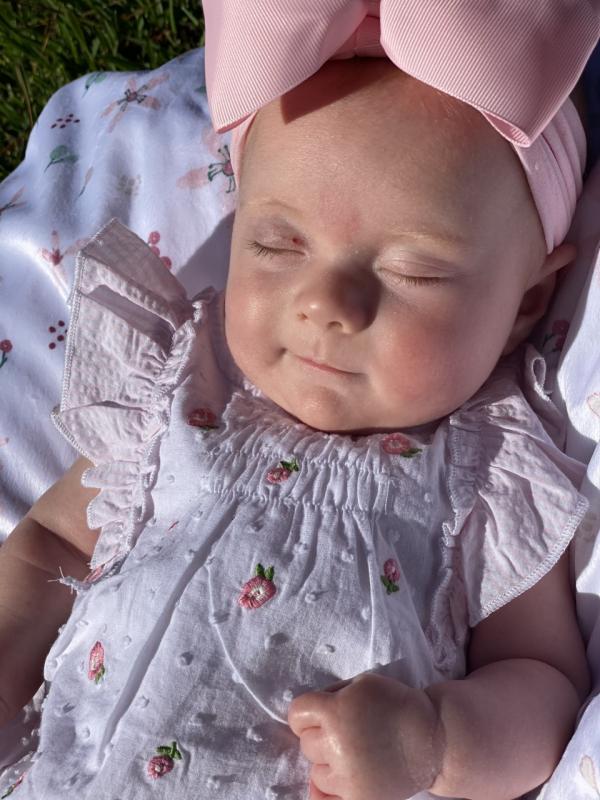 Lorelei VanDevender
Age: 3 months
EB Type: Recessive Dystrophic EB
Told in the words of Lorelei's mom, Kinnedy.
My daughter is only three and a half months old, but she is so tough and such a trooper! She handles having blisters lanced and covered like a champ and she is such a happy little girl. 

When my daughter was born, she had to be hospitalized for 5 weeks in a level IV NICU for wound care about 2 hours from where she was delivered. It was hard to be away from her while also learning about her diagnosis and how to care for her at home. We contacted DEBRA and got free wound care supplies that was so helpful while the hospital set up her shipments of supplies to our house. We all worked together as a family to research how to set her up for success through the DEBRA website. 

Living with EB is tough, but we are much tougher.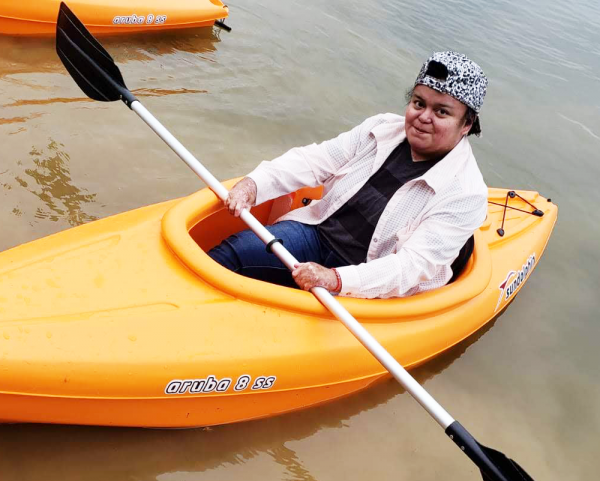 Guadalupe Yepez
Age: 24
EB Type: Recessive Dystrophic EB
Well hello there!! My name is Guadalupe Yepez and I am 24 years old (well almost 25) and I am from Texas, USA & I have been participating in a few clinical trials since 2018. Thanks to God for giving me faith, hope, strength and was able to help & do this with the help of my awesome parents; their lovable and supportive, no matter what! I like travel and to see new places where I haven't been before like here in the U.S. and Mexico too!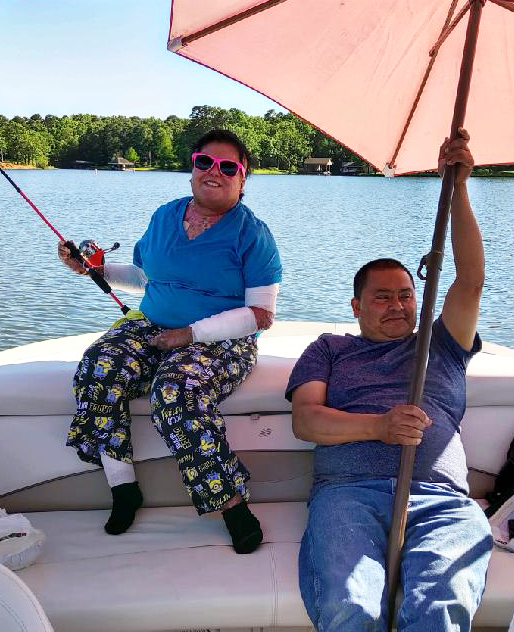 Whenever I have the opportunity to go camping, I enjoy fishing and being around nature plus I really love my family. When my cousins come I really enjoy hanging out with them; magically my pain goes away automatically, just for a hours! 

EB Friends: no matter how many times we do feel like giving up or in a dark place just close your eyes and say, I'm not alone, there will always be a light of hope out there! Please never give up for yourself and your family because you matter.