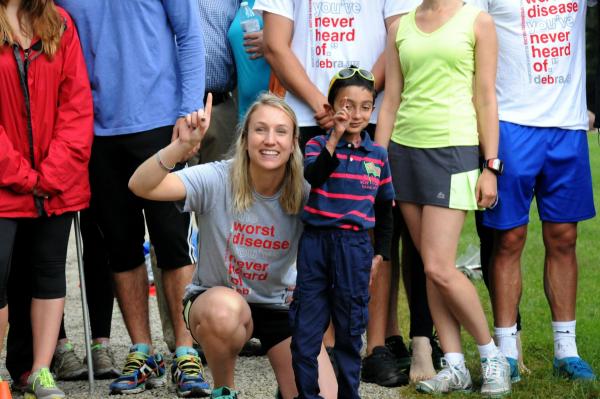 A Supporter Led Event is a fundraising event led by a proud supporter in their U.S. local area to help fund debra of America's mission to improve the quality of life for those living with EB.
Interested in hosting your very own Supporter Led Event? They come in all shapes and sizes, and can be defined by you, the supporter! We're here to help you every step of the way. 

Learn more about hosting a Supporter Led Event 
 
dash4debra Virtual Running Challenge
Due to COVID-19, this year's dash4debra will now be virtual! When you register as a "virtual runner," you can run/walk any distance you choose in any location. Take a long stroll around your neighborhood, a hike on your favorite trail, or even a few laps through your apartment or house – all while helping support those living with Epidermolysis Bullosa (EB).