By becoming an EB Champion, you'll join a group of committed donors who are bound to our mission.
And together with them, you'll invest in the long-term support and care of those with EB.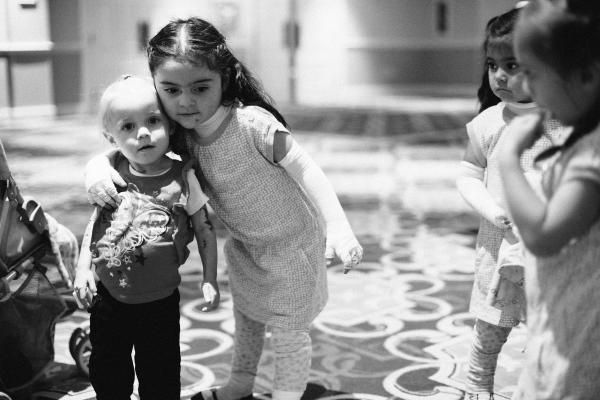 Hassle-free monthly donations 
Automatic donation payment from your credit card or checking account 
The knowledge that your donation is put to work immediately 
Annual statement provided for tax purposes 
Ability to change or suspend your donation at any time 
12 Gifts in 12 Months
$5/Month
Enables our EB Nurse Educator to answer an EB family's questions about wound care, treatment options, and much more. 
$10/Month
Provides a newborn with an EB-friendly soft cloth diaper. 
$25/Month
Gifts a baby with a Medela Special Needs Feeder. The bottle's specialized nipple decreases sucking, which prevents friction and painful mouth sores and ensures EB babies get the nutrition they need. 
$50/Month
Sends two EB families a New Family Advocate box through our New Family Advocate Program. These boxes provide new families with wound care supplies and critical information about EB and how to take care of their newborns. 
$100/Month
Enables four EB patients to receive supplies through our Wound Care Distribution Program. Each box of wound care supplies is valued at approximately $1,500.
Become an EB Champion by checking "Make this donation recurring" in the form below. 
Check Donations
Please make checks payable to debra of America.
Mailing Address: 
debra of America 
75 Broad Street, Suite 300 
New York, NY 10004 
Questions?
For questions about your donation or for more information, please contact Jason Kelly at jason@debra.org or 212-868-1573 x102.