Researchers from across the globe are investigating new therapies for the treatment of EB.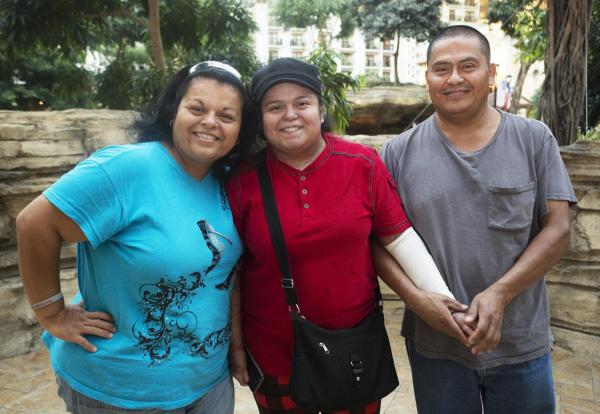 Stem cell transplantation, protein replacements, gene therapies, and various wound care therapies show progress. Although it has yet to be determined which method will ultimately be the most effective, all provide a crucial knowledge base for current and future efforts. Clinical trials allow researchers to test the safety and efficacy of these methods and treatments. 
Clinical trials happen in several stages during which different questions are presented. Each phase builds on the results of the previous phases. Read more below on the different phases of clinical trials and review a listing of active clinical trials that are underway today. 

If you are interested in participating in a clinical trial, please explore the list below or visit www.clinicaltrials.gov.
 
Clinical Trial Phases
Phase I
Phase I: First Application in Humans
Goals:
Safety and tolerability testing with low doses of the drug
Analysis of the period of effectiveness of the drug
Analysis of the behavior of the drug in the human body (degradation products)
Attributes:
Small number of participants (n = 20-100)
Healthy volunteers (rarely patients)
Specialized centers
Open
Phase II
Phase II: Therapeutic Trial Phase
Goals:
Verification of the therapeutic effect
Ascertaining the optimal dose
Safety (toxicity) testing
Checking the feasibility of the application
 
Attributes:
First application in patients with disease (n = 100-500)
Medical institutions and private practices
Open
Blinded
Comparative
Multiple doses
Phase III
Phase III: Therapeutic Confirmation
Goals: 
Confirmation of its effectiveness and safety
Review of effectiveness compared to known drugs
 
Attributes:
Extensive studies (n = 1000-5000)
Medical institutions and private practices
Multi-centric
Blinded
Comparative
 
Phase IV
Phase IV: Long-Term Observation
Goals: 
Data "from real life"
Safety monitoring (does the product interact with other drugs?)
Therapy optimization of approved drugs