Please register below for your full registration package for the 2020 debra Care Conference.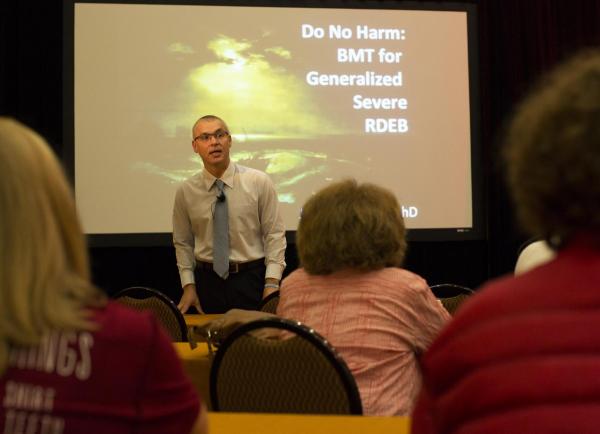 This package includes one hotel room for up to 4 people at the Omni Atlanta Hotel at CNN Center in Atlanta, GA for 4 nights, and all-entry passes to the full conference program, Kids Room, social activities, entertainment and provided meals for each member of your party.
For your hotel stay, nights included in package are: 
Sunday, July 19th
Monday, July 20th
Tuesday, July 21th
Wednesday, July 22th (check-out July 23rd)

Please select the amount of hotel rooms you need to begin the registration process. Reminder, the cost of the conference is per room. The fee below includes the hotel room for up to 4 people, and includes passes to all conference activities for each person.
As you are registering, please add the names and ages of ALL members of your party when prompted, including yourself. 
If you are unable to pay in full at this time and would like to set-up a payment plan, please call Jason at 212-868-1573, ext. 102 or email jason@debra.org.
Other Registration Options
If you are unable to stay all 4 nights, you can register for each night that you and each person in your party will be staying. 
Register for Partial Stay 
If you would like to register to attend the conference, but do not need hotel stay at all, please email dcc@debra.org or 212-868-1573, ext. 104 to begin your registration.