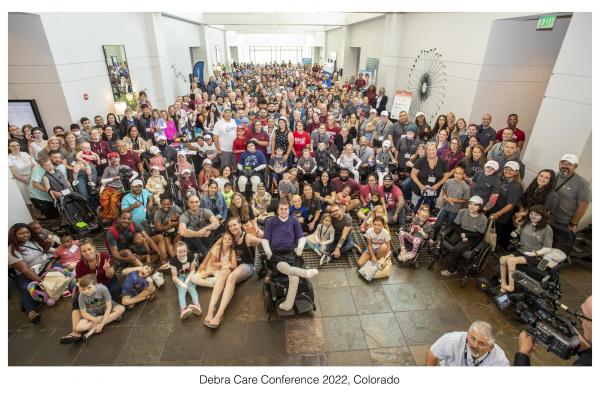 Thank you for attending the 2022 DCC!
This special event was made possible with the support from our sponsors, community members and advocates who dedicated so much of their time, energy and efforts.
Special acknowledgement to our DCC Planning Committee Members: Wilbert Bean, Rebecca Bodan, Shardai Cousino, Mary Daniels, Henry DeAngelis, Michael Dietz, Melissa Fogel, Jennifer Garland, David Gutierrez, Kate Splendora Holler, Valerie Jones, Emily King, Sarah Morrill, Meera Shukla, Alice Sullivan, Shawn Tavani, KaDee Troop.
Join us for the next debra Care Conference in ATLANTA, GA (SUMMER 2024)
Watch Now! Recorded Sessions Available
Over 34 sessions from the 2022 debra Care Conference were recorded and are now available to watch on EBConnect.org. Topics covered include the genetics of EB, chronic wound care management, EB eye care, research updates and many more! 
Please note that you must have an EB Connect account to watch the videos. Sign up is FREE!
Thank You To Our Generous Sponsors